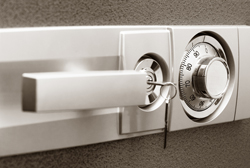 As a busy Apollo Beach, FL professional, you don't have time to deal with lock and key problems; you need to focus on the task of doing business. That's where Apollo Beach Locksmiths comes in. Our highly skilled professional technicians can be counted on to handle any of your commercial locksmith needs in a quick and expedient manner.
Call Now – (813) 444-9843
Apollo Beach Locksmiths are trained to deal with any commercial locksmith problems, such as lockouts, business keys, master key system installations and repairs and installation or upgrades to your high security lockset. We are dedicated to keeping your business investment safe and secure. Using state-of-the-art equipment and techniques, Apollo Beach Locksmiths makes the business of doing business a pleasure.
Commercial Locksmith Services provided include:
Free Consultations
Lockouts
Locks, Deadbolts & Hardware
Business Keys
Master Key System
Replacements
Upgrades
Break-In Repairs
Desk / Cabinet / File Cabinet
Gun Safes
Drop Boxes
Access Control
Keypad Devices
Door Closers
Fire / Panic Devices
Lock Boxes
A break-in of your business can feel like a violation; the professionals at Apollo Beach Locksmiths are here to deal with break-in cleanup and repair, to get you back on the road to business success as quickly as possible. While we are cleaning up for you, ask about our safe lockout/combination lock changing services, as well as changing locks on your file cabinets, desks and mailboxes. Keeping your business operating safely is Apollo Beach Locksmiths goal. We will provide 100% customer satisfaction no matter the time, day or night. Please call Apollo Beach Locksmiths the next time you need commercial locksmith service. We are dependable, safe, and confidential and dedicated to helping your business succeed. Please call (813) 444-9843 and let us take care of your commercial locksmith requests.
Call Now – (813) 444-9843